As some of you may know, Halloween is on October 31st. It is a time for people, all ages alike, to dress as someone else for the night. Although there are typical costumes that people wear, a greater number of people are becoming more creative.
These kids dressed up a washer and dryer, which are very popular in the United States.
This girl dressed up as a Roy Lichtenstein cartoon character. Lichtenstein is a famous American pop art artist.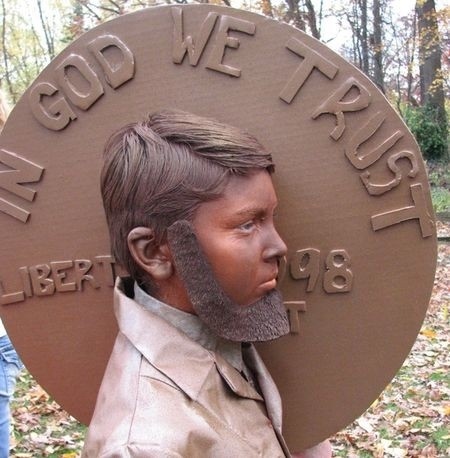 This boy dressed up as a pennie, which is worth 1 cents in the United States. It has Abraham Lincoln on the front!
She dressed up a Starbucks coffee drink! Starbucks is very popular in the United States. Particularly, frappucinos, which are made of coffee, milk, and whipped cream.