While Thanksgiving is a traditional holiday in the United States, people are crafting alternative foods.
Among some of the strangest, a handful of residents from Louisiana (a Southern state that borders Mississippi and the Gulf of Mexico) make Coke Salad. The bundt-like cake is made of cherries, crushed pineapple, cream cheese, milk, cherry Jell-O, coca-cola, and chopped pecans.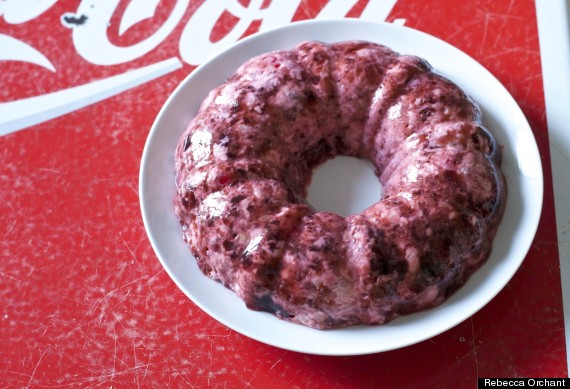 In 2004, Jones Soda Company released a series of Thanksgiving-themed sodas--Green Bean Casserole Soda, Mashed Potato and Butter Soda, Cranberry Soda, and Turkey & Gravy Soda. None of these are my cup of team, or they don't suit my tastes.
In Idaho, a Western state straddled between Washington and Montana, a small sushi restaurant has crafted a popular sushi roll. At Bonsai Bistro, chefs reuse leftover Thanksgiving food to make the "Left Over Roll," which is comprised of smoked turkey breast, stuffing, dried cranberries, green beans, cream cheese, tempura, cranberry wasabi, red wine soy demi-glace.
Thanksgiving is generally a very traditional holiday, but more and more Americans are experimenting with different types of food. Because American families come from all over the world and have unique backgrounds, we are always willing to try something different!